Maximize the Sales Value of each Customer
How does your business create value? And how does it capture value? The value ladder starts from awareness to their final decision to buy your offer and includes all subsequent purchase and referral activities.
It's an effective way for you to build trust and maximize the lifetime value of each customer. For most businesses including B2C.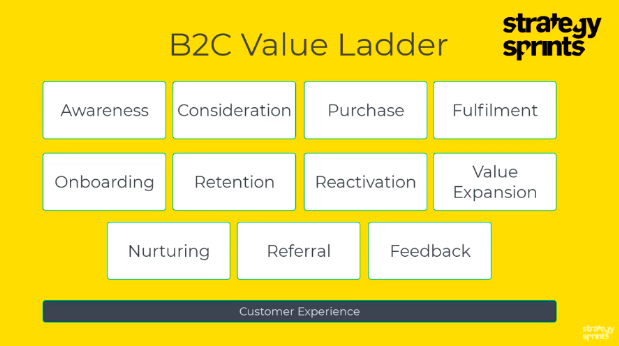 The process begins by creating awareness for your ideal client.
The ideal client must be clearly defined for this process to work effectively.
The more precise you are with the definition of your customer their pain points in the need for a solution to clear your message will be when creating awareness in the marketplace. The result of your customer avatar will influence your website design blogs and where you invest your time and cash on paid advertising.
Essentially, you're creating a "me to feeling" for your clients instilling confidence that you understand the full impact of their pain and you have a solution that meets their needs.
The only awareness stage is the consideration phase if you can't your mind to the last time we purchased anything. The likelihood is that you looked at customer reviews then compare the price to other products watched out of videos and then made a decision to buy.
The same applies to seeing products customers will make their own decisions are far more likely to trust at listening to others singing your praise rather than listening to you talking about how good you are. So, at this stage you must provide them with much emanation if you can to make an informed decision that balances left brain logic and right brain the motive thinking.
The next phase is when the climb 2 sides that your solution is the one to buy or download if your office in app purchases then you need to consider how your app will become sticky enough for the customer to buy the provision.
There are various considerations at this stage depending upon the nature of your aforesaid solution.
There are various possible ways to structure your business man the important thing is that the process for upgrading should be easy and hassle free.
The aim is to maximize conversion of the same time offer as seamless and awesome customer experience.
The next phase is fulfillment. In a case of an app, the process is a simple case of downloading the app to your smartphone. In the case of software as a service you need to make sure minimum information is required for a user to register and access your platform. If a special key is required then make sure that the keys are easily accessible using their account page and an email is sent to the user with their credentials in the email.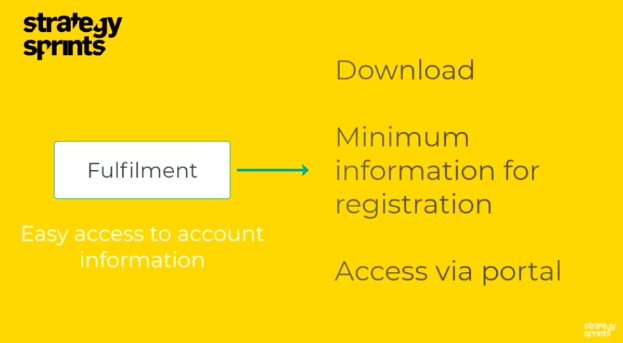 Onboarding is a critical part of any software solution that must be on point. This is the point where loyalty towards your brand begins if you get this wrong you stand to lose the customer for good. If you get onboarding right you potentially have a long-term pain customer on your books.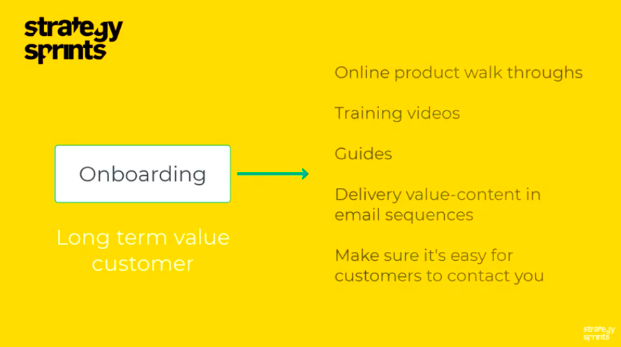 Your app or software-as-a-service solutions should have product walk through is educational videos links to webinars for specific training guides they can read an email sequence that delivers useful information. Consider using automation software that triggers emails specific to their interests within an hour. This will help to drip feed information to your customer without overwhelming them with information.
Make sure you are easy to get in contact with if a customer has a query that cannot be resolved that the on-boarding material you have available. Make it clear how the customer can get in contact with you. A friendly human on the other end of the phone will leave a lasting impression and give the customer confidence that they are in safe hands.
Once you have a paying customer your aim is to keep a customer for good.
This is where various retention strategies can be implemented; most apps nowadays use some form of gamification where a customer is awarded points, a badge or some other virtual accolade to push the customer's dopamine levels or the brain's reward system.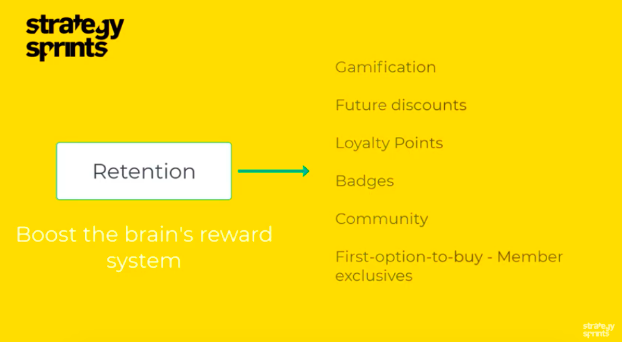 Being part of a community also helps to keep a customer connected to your brand. Other incentives could be to offer first time offers for members only or loyalty points that can be redeemed for e-commerce purchases. One thing to note at this point is that throughout the cost over journey of the value of the latter he must provide exceptional customer support.
Your aim is to get as many 5 star reviews as possible in the only way to achieve this is to treat your customers like they are the only customer you have.
That is from stage 1 awareness to throughout their engagement with your brand.
Customer loyalty nowadays it is pretty much non-existent with customers switching brands easily. If a customer switches for designs to no longer use your app or software as a service solution it would be useful to find out why. Once you have information you must set up a campaign to encourage users to engage with your brand by offering them special offers, vouchers or free trial period depending on the reason they have decided to stop using your service. Reinforce the benefit that your app brings by sending and case stores ways in which other customers have seen improvements in their life by using your app.
The next phase is value expansion. Customer expansion means creating extra value by making existing customers by more or increasing the usage of a product or service.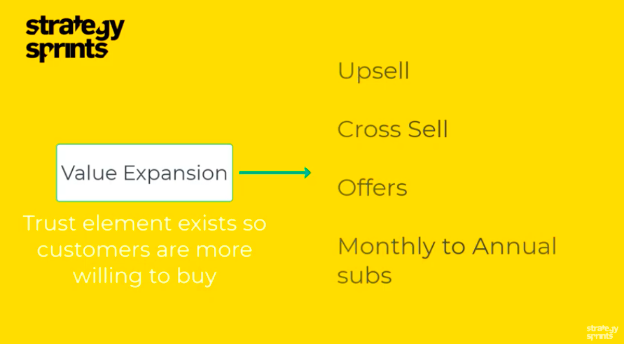 Existing customers are often more willing to buy from the same company if the trust element has been established. They can be served at a lower cost than the cost of attracting a new customer expansion usually lowers the number of leaving customers Consider upselling a service or cross selling a product or service.
Another vital step in the value letter is nurturing your customer. Nurturing a customer falls in line with customer experience. Consider how Apple offers free workshops to help their customers to understand their products better. This educational program may come at an initial cost to Apple . But increase long-term customer relationships and increase customer lifetime value.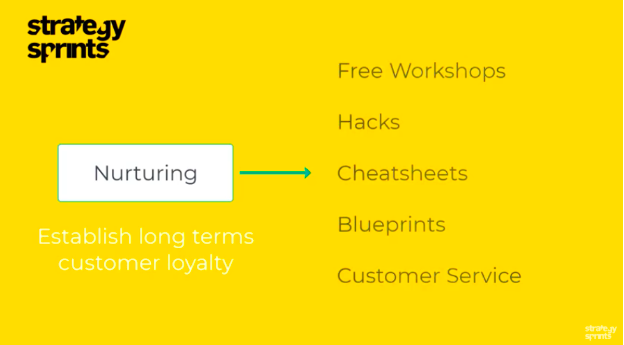 Considering occasionally webinars productivity hacks cheat sheets blueprints and other valuable resources to help clients make the most of the features your product offers and remain loyal to your brand.
Referrals are an essential part of growing your app community. If you provide stellar products support and an excellent customer experience, your customers will promote your app. Use referral incentives such as a multi-tiered reward system to boost your referrals numbers. The more referral someone makes, the more they get rewarded. The more referrals you receive the more you're likely to convert a paying customer.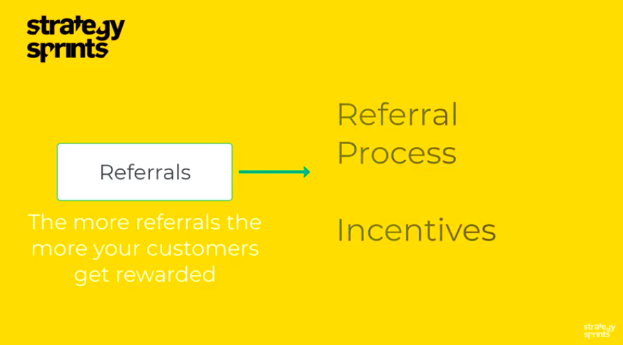 The final part of the value ladder is the feedback process.
The most successful product organizations are customer-centric. Considering customer impacts and benefits with every decision we make.
A key ingredient to maintaining the customer focus is understanding what customers care about and value. This makes gathering product feedback essential. Only actual customers really know what customers need and want. Without real well feedback product teams can only guess and by truly understanding the concerns frustrations and desires of their customer base companies can feel far more confident there on the quickest path for product market fit.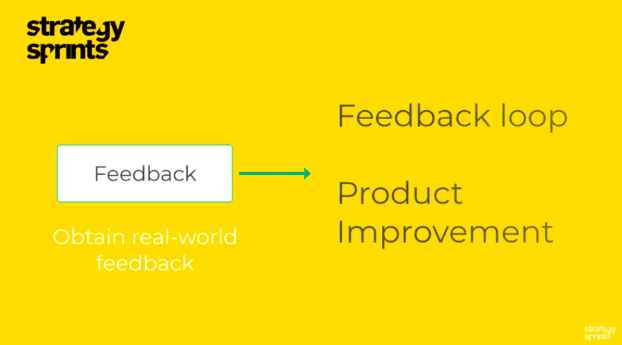 For software-as-a-service products, customer feedback places an even more important role in product development thanks to the speed with which those inputs can be transformed into action. Whether you're using agile continuous delivery or some other methodology hot-button items can be addressed and days or weeks vs months or years.
This streamer product feedback provides confirmation you're focusing on the most important things first and not ignoring burning issues or pain points. By listening to customers and jumping on problems in friction points quickly you can decrease turn, improve retention and build customer loyalty by demonstrating your organization's responsiveness with action.
🏵 DOWNLOAD TEMPLATE: www.strategysprints.com/tools
💎 GROWTH TRAINING: www.strategysprints.com/growth-masterclass
🎸 FREE COACHING: https://calendly.com/strategysprint/discovery-call
Get our expert sales tips delivered
By submitting you agree to receive our weekly Strategy Sprints Newsletter as well as other promotional emails from Strategy Sprints. You may withdraw your consent at any time via the "Unsubscribe" link in any email or view our privacy policy at ant time.